Almost two years into the pandemic, one thing has become clear: working from home is here to stay. Even as offices reopen, many organizations are pivoting to hybrid work, which means that employees will toggle between working from home and working from the office.
Work from home products are a great way for companies to support both hybrid and remote employees. Branded 'work from home' gear can help employees do their work anywhere. It can also help strengthen company culture, which can be more difficult for far flung teams.
Here are our favourite work from home products for 2022, along with our tips on supporting all workers in the new year.
Work From Home Products for 2022
You might have employees that are hybrid, meaning sometimes they work in the office, and sometimes they work remotely. Or you might have employees that only work from home.
In either case, these work from home products will help them do better work from anywhere. They'll also appreciate that you've taken the time to consider their needs.
1.   Home Office Premium Tech Support Kit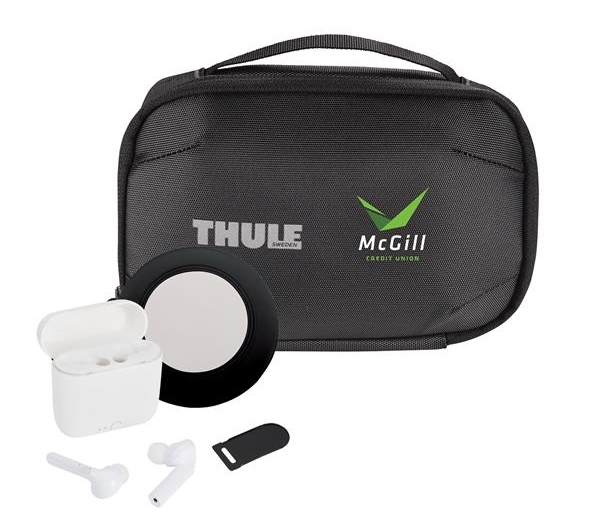 Tech support kits let you give your employees all the essentials. For example, this Premium Tech Support Kit offers four tech items:
Essos True Wireless Auto Pair Earbuds – great for essential video calls
Nebula Wireless Charging Pad with Integrated Cable – keeps your tech charged
Privvy Aluminum Camera Blocker – helps maintain privacy before and after video calls
Thule Subterra PowerShuttle – keeps all of your essentials organized in one place
All with your company logo on the case (see why branded merchandise is important here), your workers will definitely appreciate this support kit.
2.   Desk Air Purifier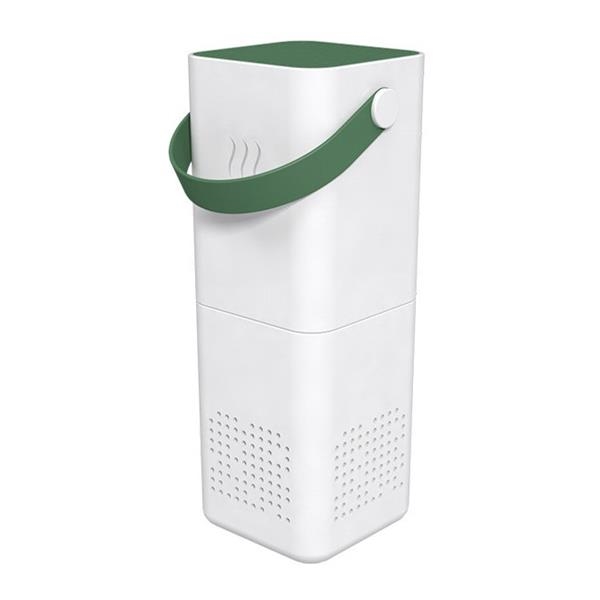 If the pandemic has taught us anything, it's the importance of clean air. That's why your staff will definitely appreciate a desk air purifier, whether they're working from home or in the office.
This air purifier kills germs effectively in a 3-5 cubic meter space with a quiet motor, so you can focus on your most important tasks. Included is a full color label to showcase your brand or important message. Learn more here.
3.   NBN Work Anywhere 15″ Computer Backpack
Whether they're back in the office, working from home, or working from a different city every week, your staff will love the NBN Work Anywhere 15″ Computer Backpack.
This backpack features a dedicated padded 15″ laptop compartment, while the zippered main compartment includes a slash pocket on the back wall that's perfect for tablets.
It also features a zippered mesh pocket and an organizational panel on the inside of the front panel. The separate, zippered bottom compartment includes a removable organization pouch to keep smaller belongings in one place.
The padded back straps and back panel, trolley sleeve, and top-grab handle make it easy to grab and go. This is a beautiful, high-quality item your team will be proud to take with them everywhere.
4.   Moleskine® Volant Ruled Large Journal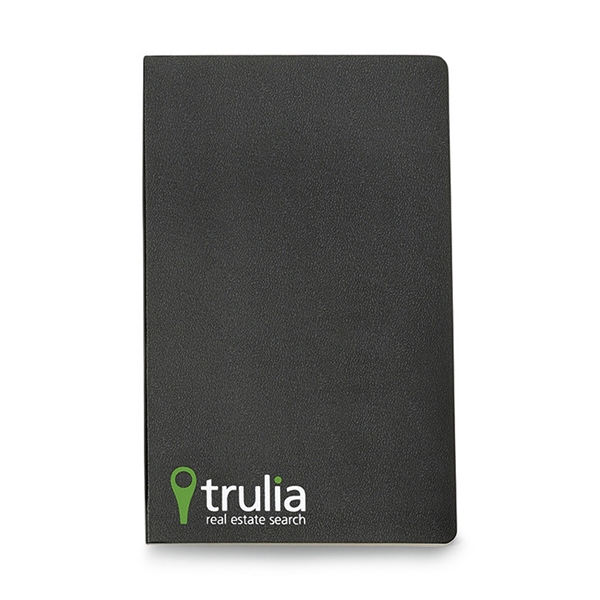 Here's another high quality item that just about anyone on your team will appreciate (even clients!). This slim notebook is ideal for everyday use. It features a flexible, soft cover with rounded corners and ruled acid-free paper.
And your beautiful logo on the beautiful cover will help your team feel more connected, everytime they use it. Learn more here.
5.   Easton 3 Piece Desktop Organizer Set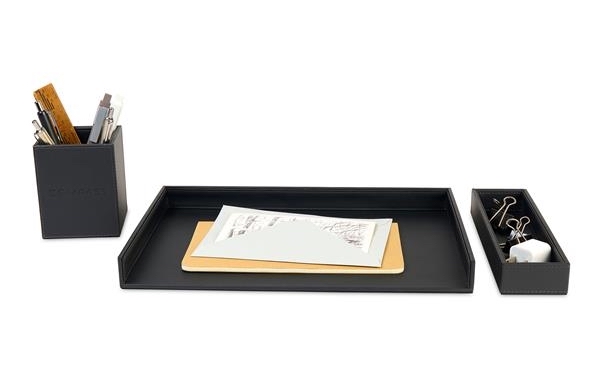 Work/life balance can be trickier when working from home. To get more balance, it's often helpful for remote workers to set up a dedicated working space in their home. That way, they can still create a divide between their 'work' life and their 'home life.' And a beautiful desktop organizer set is a great way to help them accomplish this.
This set features a document tray, pencil cup, and accessory tray, and it comes in a variety of colours. Learn more here.
Finally, remember that working with a promotional consultant can help you get the best possible branded merch for your team. A professional and experienced promotional consultant will help answer your questions – even those you might not think of or didn't know you needed to ask.
They can also help you design a product, saving you time and money in the process.
To work with one of our promotional consultants to find the perfect work from home items for 2022, please reach out.