There are so many marketing options available these days, and  ROI on marketing is critical, now that so many businesses are working with limited budgets. Thankfully, there is one tried-and-true option that is tried-and true for a reason. It's branded merchandise, and it works.
Branded merchandise is important because it builds brand awareness and because it is an incredibly cost-effective form of marketing. Companies can also use the right branded merchandise to build relationships with clients, promote their services and boost employee morale.
What Is Branded Merchandise?
Often called 'merch,' branded merchandise is any product that is branded with either your logo or another identifying marker of your company.  As such, when done properly, it can be a very important piece of your company's branding tool kit.
Branded merchandise can also be used as gifts for clients or employee appreciation. And of course, companies often like to use branded clothing to keep employees looking uniform.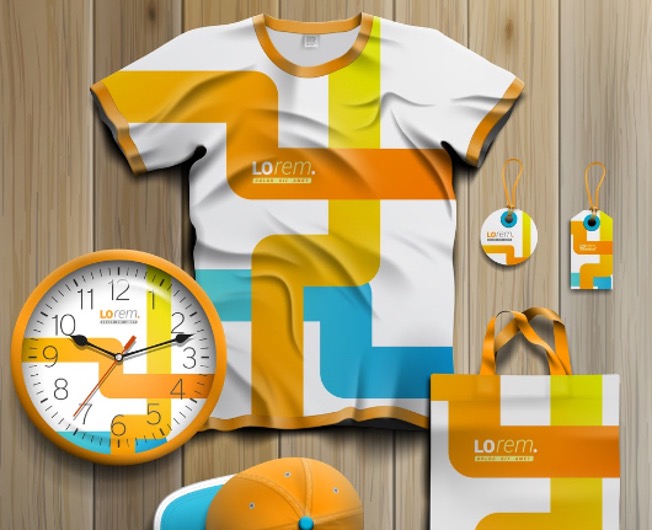 Branded merchandise promotes brand consistency and awareness
Why Is Branded Merchandise Important?
Branded merchandise is critically important because it's one of the easiest and most cost effective ways for companies to connect with clients and boost their brand awareness.
Yes, traditional and online marketing are all important revenues to explore. But when we say branded merch is 'tried-and-true,' we really mean it. Take this recent research done by the British Promotional Merchandise Association. They found that:
96% of recipients said that branded merchandise increased brand awareness
55% of respondents are more favourable to a brand after receiving a promotional gift
83% of people who receive branded merchandise can remember the brand for an average of 12 months.
79% of people who receive branded merchandise said they were likely to do business with the company
These numbers speak for themselves. Branded merchandise is a 'must' for any company looking to increase brand awareness, connect with clients and make more sales.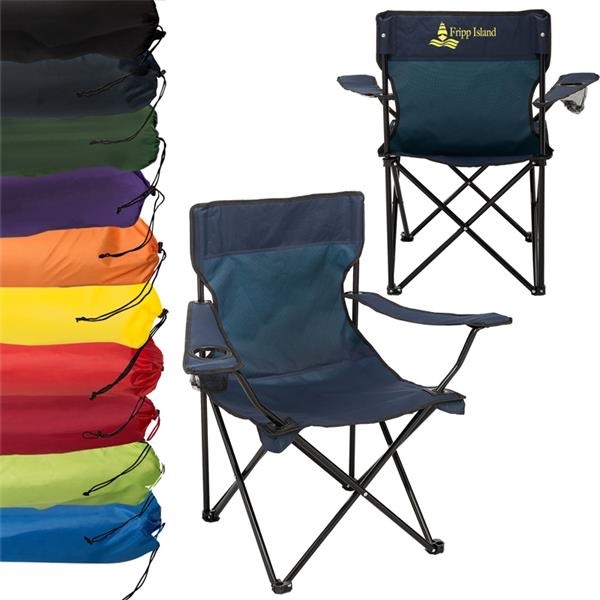 High quality merch like these branded captain's chairs will be highly valued by recipients – it's a one-time marketing cost, offering years of benefits
How Branded Merchandise Helps Companies Meet Their Goals
First and foremost, companies can use branded merchandise to attract more clients. This is best done by giving away high quality items at meetings, conferences, tradeshows and similar events.
Branded merch can also make great giveaway products you can use to attract more followers on social media, or to get more followers for your email marketing list.
And you'll probably find that your loyal customers will welcome the opportunity to showcase their enthusiasm. When you sell or giveaway branded clothing in particular, your customers will be proud to wear it. And word to the wise: then they become walking brand ambassadors for your products and services – win-win!
Find six more ways branded merchandise can specifically benefit your business here.
Finally, it's important to note that for branded merchandise to actually have an impact on your bottom line, it requires a bit more work than just slapping your logo on some hats. It's important to have a well-developed strategy when planning a branded merch campaign.
That's where a promotional consultant can come into play. You may want to attract more clients, do more business with existing clients, develop your brand to differentiate yourself from your competition, develop a program for employee recognition, run an eco-friendly promotion, plan a special event, or stand out at trade shows. The list is almost endless, and it's especially difficult to navigate when you are new to branded merch and unsure where to start.
ts Leading Edge Promo, our consultants care about finding you what you want, how you want it, when you want it.  We use our skills to help you find the best possible option for your company, even when you're not sure what that is yet.
If you have any questions about branded merchandise or you're ready to get started, please reach out! Contact us here.